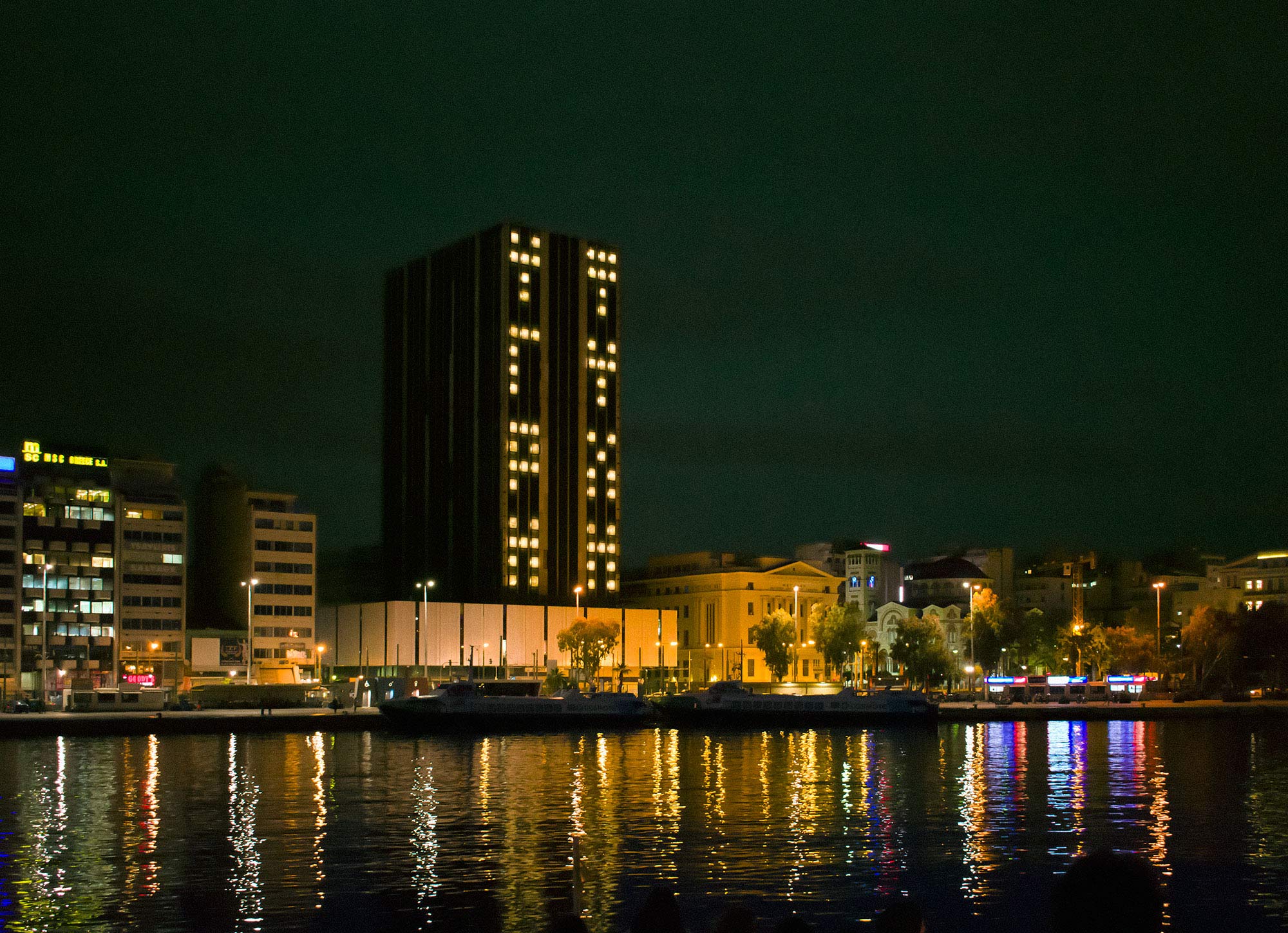 Collections
The Port For All
For THE PORT FOR ALL we worked together with two partners –
Yannis Lazarou [Piraeus, b.1957] a Piraeus-born captain cruising the Aegean sea since the early 1980s. He has been a naval officer mostly on passenger and cruise ships onboard various vessels of the Greek fleet.
Since his retirement, he began experimenting with digital painting using mostly basic software and tools. These unseen seascapes, voyages and abstract compositions were exhibited via silk, jersey and swim.
SIMRAD is a leading global manufacturer of Marine Chartplotters, Autopilots and Entertain- ment for sports fishing boats, motor boats and luxury cruisers.
These photographs were taken in front
of the Piraeus tower that hosted Liquid Soul at the same time period.
'THE PORT FOR ALL' is the phrase used
by the PPA (Piraeus Port Authority S.A.)
now owned by COSCO to promote their recent acquisition and establish Piraeus as a global hub.