About
SERAPIS MARITIME  is a hybrid entity which creates work inspired by the aura of Greek shipping, by the port of Piraeus, the sun and the sea.
It aims towards an expansion of the boundaries of artistic production and distribution and bases its narrative on its core identity of a maritime company which creates art and fashion among other works and activities.
This results in a human centric novel which takes place inside the universe shipping, which is yet instilled by an intense spirituality throughout its imagery and references.
This artistic production can also be read as a contemporary seascape.
Distribution
Stockists (or Stores)
SSENSE, Canada
PRINTEMPS, France
Number 3 Store, Athens
Critical Store, Athens
FYSIKA Store, Japan
Institutions
NEW Museum Store, NY
CAN Gallery, Athens
Dio Horia Gallery, Mykonos
Contact
SECCMA TRUST
Likomidon 13
118 51 Thissio
Athens, Greece
Serapis is a certified member of ISSA (#302849991) and proudly works with: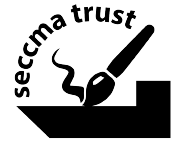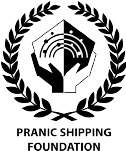 Shipping policy
All international orders are shipped with DHL and require a signature upon delivery. As soon as your order is shipped from our warehouse, you will receive a shipping confirmation email with your tracking number. You can follow your order by entering your tracking number at the courier's website. Serapis Maritime offers complimentary express shipping on all orders above 150 Euros. Please note that free shipping will be applied to your order at checkout. The regular processing time is between 1-3 business days, and the estimated delivery time is depending on the country. For standard shipping, you should have your order within 7 business days from placing the order. For express shipping, you should have your order within 3 business days from placing your order.
Returns and exchanges
We offer full refunds or exchanges into a different size (subject to stock availability).
Serapis Maritime has a 10-day return policy: you have 10 days from when your order is delivered
to ship/postmark it back to our return center for a refund or exchange. The item must be returned
in its original condition with original labels and packaging.
Please follow return instructions below:
Place the item(s) in the original shipping box, or any other solid carton box.
Close the box and tape it securely. Please make sure to add your order number on the commercial
invoice.
Ship the return with a carrier of your choice. Please note that the customer is responsible for
these costs. For your safety, make sure to get a tracking number so that the carrier will refund
you in the event of theft or loss during delivery to our warehouse.
Please send the package to:
Serapis Maritime Online Return
Likomidon 13
118 51 Thissio
Athens, Greece
Privacy policy
Serapis Maritime recognizes the importance of protecting the privacy of your personal data. We have instituted strict policies and security measures to protect the information you provide us. The words "personal data" where used in this Privacy Policy has the same meaning as "personal information", as defined in accordance with Section 6 of the Privacy Act 1988 (Cth).
Payment Methods
The order amount will be debited from your account as soon as your order has been placed.
If you wish to cancel your order, please contact us and we will issue a refund back to your account.
You can return an item to us for an exchange or refund.
The following payments are accepted:
Credit card
You can pay by Visa, Mastercard, Diners Club and American Express. Visa and Mastercard are verified by a secure code. Payment is debited from your card once you place the order.
Paypal
You can choose to pay with credit card or your already registered PayPal account.